Welcome to
THE CARAVELLE RESORT
AN EXCITING & FUN-FILLED FAMILY VACATION
MYRTLE BEACH, SC
Fun in the Sun
RELAX & REJUVINATE
AT OUR BLOCK-LONG POOL DECK
LEARN MORE
It's All Here
ONE AMAZING RESORT
OFFERING 9 SPECTACULAR BUILDINGS
The Choice Is Yours
AT THE CARAVELLE
LEARN MORE
Myrtle Beach Golf Courses
At the Best Available Rates!
Previous Slide
Next Slide
Welcome to The Caravelle Resort - Myrtle Beach, SC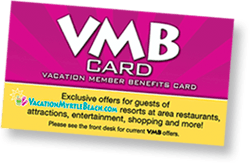 STAY IN THE KNOW
Your Exclusive Ticket To The Best Dining, Attractions and Recreation that Myrtle Beach Has to Offer!
Learn More
The Caravelle Resort Nine Great Buildings In One amazing Resort
Since its inception in 1960, The Caravelle Resort has established itself as a landmark of Myrtle Beach, South Carolina. Located in the famed Golden Mile of Myrtle Beach among the best attractions, shopping, dining and
world-class golf,
our premier Myrtle Beach family resort sets itself apart with dedication to service, extraordinary
amenities
and top-notch
accommodations
including efficiencies, suites and condos. Featuring nine buildings, The Caravelle offers more choices than any Myrtle Beach resort that will suit any size group.
The Caravelle Resort, the most exciting vacation experience ever!
extraordinary

ACCOMMODATIONS

The Caravelle offers so many choices for Myrtle Beach vacationers with its variety of efficiencies, suites and condos!
explore our

water amenities

An array of water amenities are available at The Caravelle Resort and throughout the property.
Block-Long Poolscape
Seasonal Wild Water Pool
Large Outdoor Pool & Indoor Pool
Indoor & Outdoor Whirlpools
And Additional Water Features Available at Select Buildings!
delectable

ON-SITE DINING

Come explore our exciting seasonal dining options at The Caravelle Resort! Dining options are exclusive to our front desk rental guests!
Santa Maria Restaurant
Marco Polo Pool Bar & Grill
Pirate's Cove Ice Cream & Sandwich Shop
experience our

RESORT ACTIVITIES

From our game room to our on-site spa, we have plenty of additional activities for guests to enjoy!

These include:
Aqua petite Spa – available by appointment!
Golf Department
Fitness Room
Game Room
unique

ADDITIONAL AMENITIES

We offer an array of additional amenities for our guests:
Sun Deck
Business Center
Free Wi-Fi (in most buildings)
Guest Laundry Facilities
Gift Shop
Oceanfront Lawn with Picnic Area
Concierge
we'll plan your

GROUP EVENTS

We are excited to help you plan the perfect event for your wedding party, bus group, conference or meeting at our Myrtle Beach conference center.
Weddings
Banquets & Reunions
Meetings & Conferences
Bus Tours
And More!
vacation planningPLUS MORE AT THE CARAVELLE RESORT
photo gallery
View our photo gallery to learn more about our resort accommodations, amenities and our beautiful beach location! Now is the time to start planning the best Myrtle Beach vacation ever!
testimonials

WHAT OUR GUESTS SAY
My family has been coming to The Caravelle for 8 years - love this place. We always have such a great time!

Kimberly A.
The service at this resort was phenomenal and everyone was friendly!

Taryn B.
The friendly environment; the staff are so nice and I love coming back each summer.

Erik B.
One of the nicest places I've been and will go back every time I visit…The view was fantastic. The staff was great!

Terence P.
We really enjoyed our stay here! The room was huge, had everything we wanted, and the oceanfront view was so amazing!

Julie F.
Love being close to everything but not feeling like it! Great place to relax!!

Kandice V.
We love The Caravelle!

Dany & Katia
Loved it, had the best time. Rooms nice and right on the beach and affordable!

Betty L.
Caravelle is definitely a home away from home!

Jacqueline I.
My family stays here every trip to Myrtle Beach and love it!

timberwolves4
We had a great first family vacation at Myrtle Beach and we are so glad we stayed at Caravelle.

Payton K.
Nice condo, nice staff. We keep coming back again and again!

Deborah P.
I loved the friendliness of the staff and the hotel room was awesome.

Jen W.
Beautiful pool and lovely lazy river!

Harriett P.
This is the most relaxing week my family gets in a year, and that is why we keep coming back.

Brian W.
A wonderful family friendly place to stay, that's for sure! My girls are asking to book for next year already!!

Katrina S.